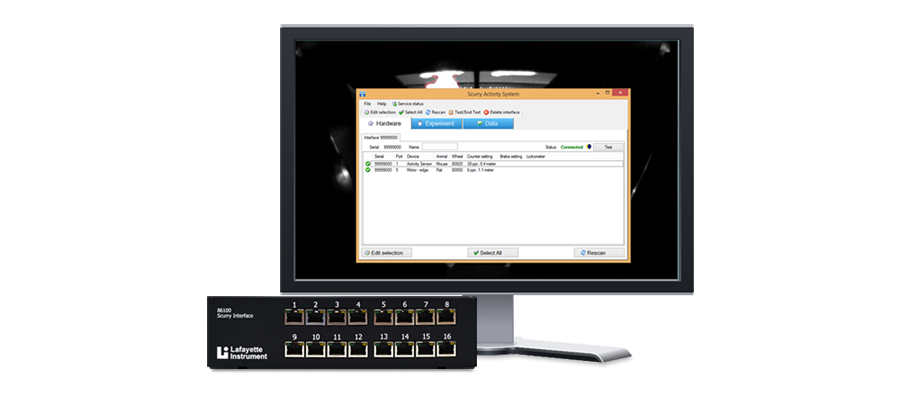 Scurry Activity Monitoring System
The Scurry Activity Monitoring system has replaced AWM for all new systems.
For many years, the AWM system provided laboratories around the world a robust and diversified assortment of wheels, interfacing, counters and accessories originally designed to collect voluntary running wheel activity. The control of motors for sleep deprivation or scheduled exercise and various brakes were added as well as Lickometers for monitoring liquid preference and consumption.
Available in standard and motor, Scurry has streamlined the process of experiment set up and control by allowing configuration, design, and data collection directly from the Scurry software.
Existing laboratories can upgrade legacy AWM wheels to the Scurry Sensor/Counter or may use the Scurry Universal Counter. With either, they may be run on the new Scurry Interface and Software. Please refer to the Scurry Activity Monitoring page for complete Scurry information or contact Lafayette Instrument Co. for details on adding to or upgrading your existing system, or a new system design.