DETAILS
This iPhone® (or iPod Touch®) Application measures response times of the listener to a tone stimulus over background noise or music. The tone, background noise, or music are user defined and have independent volume controls. Listeners must acknowledge hearing the tone by touching the response screen. The subsequent results are reaction times to the stimulus. These reaction times can be used as an evaluation measure for both divided and selective attention.
This application is purchased thru the iTunes® App Store℠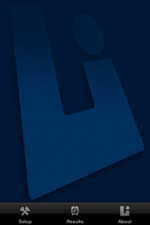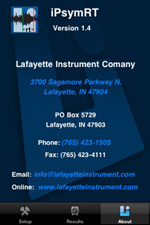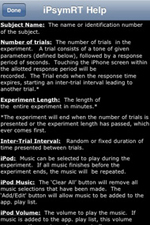 iPhone®, iPod®, and iTunes Store® are trademarks of Apple Inc., registered in the U.S. and other countries.
App Store℠ is a service mark of Apple Inc.