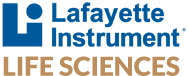 MINDWARE MOBILE IMPEDANCE CARDIOGRAPH
Model 50-2303-00
DESCRIPTION
The MindWare Mobile Impedance Cardiograph is unparalleled for lab based and real world monitoring of autonomic balance, cardiac performance, respiratory measurements and activity. An invaluable tool for any mobile or lab based system with eye tracking or behavioral coding.
LOCAL AND WIRELESS ACQUISITION
Monitor: Mental Workload, Parasympathetic and Sympathetic Measures, Respiration, Motion, and Muscle Activity
Wide Range of Study: Psychophysiology, Stress and Health, Behavior, Children Studies, Performance, Neuromarketing, Psychology, Psychobiology, and more
Signal Collection: EKG, GSR, EMG, Z₀, dZ/dt, Respiratory, 3 axis accelerometry
This "Recorder" model will only operate in the "Local" recording mode, in which the physiology signals can only be recorded on the unit itself. There is no wireless transmission of data. Because there is no wireless transmission of data to the experimenter running the experiment, the user simply sets up the unit to record the chosen signals (any or all of the eight channels), then starts the recording, and stops the recording at the end of the experiment. The unit will store up to 24 hours of data on the removable SD disk in the unit. Once the experimenter has completed the recording of signals, they can then take that data, and analyze it using our Software Applications.
SYSTEM INCLUDES
Recording Unit
Charger
Snap Electrode Wire Set
Carrying Case
Biolab Version 3.1.X Acquisition Software Applications
Disposable electrodes are quoted separately
SPECIFICATIONS
Sample Rate: 500 S/s
Analog Channels: Bio 1, Bio 2, Z₀, dZ/dt, GSC
Accelerometer Channels: X, Y, Z
Resolution: 24-bit Analog, 16-bit Accelerometer
Battery: 1750 mAh
Isolation: 3kV
Lead Connectors: 1.5 mm touch-proof safety connectors
Height: 4.62 in
Width: 3.11 in
Depth: 1.3 in + 0.56 in belt clip
Weight: 8.4 oz
LOCAL MODE
Storage: SDHC card
Channels: Up to 8
Battery Life: 24 hrs
ACCELEROMETER (X, Y, Z)
Applications: Activity Monitoring, Position Monitoring
Range: +/- 8G
BIO 1 & BIO 2
Applications: ECG, EMG, EOG, piezo respiration sensors, signal recording from other instruments
Configuration: DC-Coupled, Bipolar, Differential
Filtering: Low-pass at 150 kHz
Range: +/-2.4V(1x), +/-1.2V(2x), +/-0.8V(3x), +/-0.6V(4x), +/-0.4V(6x), +/-0.3V(8x), +/-0.2V(12x)
Z₀ & dZ/dt
Applications: Cardiac impedance measurement (ZCG, ICG)
Range: 0.1 – 30 ohms, +/-2.4 ohms/s
Current Source: 500 uA @ 100 kHz
GSC
Applications: Skin conductance measurement (GSC, EDA)
Range: 0.5 – 100 uS
FEATURES
High performance and small form factor
Collects EKG, GSC, EMG, Z₀, dZ/dt, and respiratory signals
Local-mode recording to SD card
Real time multi-unit synchronized wireless data transmission
Seamless integration with all MindWare hardware and software
Native 24 hour run time capability
Built-in 3-axis accelerometer
Simple electrode wire interface
Built-in subject response buttons for event marking
Copyright © 2009 - 2018 lafayette Instrument Company. All Rights Reserved.