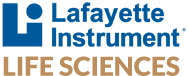 INVENTORY OF DRIVING RELATED PERSONALITY TRAITS - IVPE - 50 ADMINISTRATION LICENSE
Model 64114-50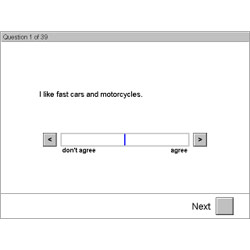 DESCRIPTION
This product is the same as Model 64114 except for this is only a 50 Administration (usage) License. The 50 Administration License is more economical when only needing to administer a few tests.
See Model 64114 Inventory of Driving Related Personality Traits for details of test specifics.
REQUIRED ACCESSORIES
SCHUHFRIED VIENNA TEST SYSTEM

Model 64032
The Schuhfried VTS enables computer-assisted application of a large number of highly diverse psycho-diagnostic tests and measuring procedures.
RELATED PRODUCTS
INVENTORY OF DRIVING RELATED PERSONALITY TRAITS - IVPE - 7 YEAR LICENSE

Model 64114
Multi-dimensional personality inventory, through which the legally stipulated personal characteristics to check the readiness for the adjustment to traffic can be captured fairly and reliably.
Copyright © 2009 - 2019 lafayette Instrument Company. All Rights Reserved.