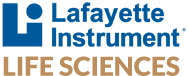 ADAPTIVE SPATIAL ABILITY TEST - A3DW - 50 ADMINISTRATION LICENSE
Model 64046-50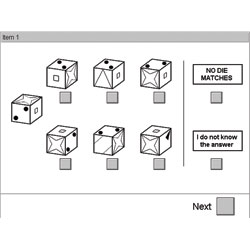 DESCRIPTION
This product is the same as Model 64046 except for this is only a 50 Administration (usage) License. The 50 Administration License is more economical when only needing to administer a few tests.
See Model 64046, Adaptive Spatial Ability Test for details of test specifics.
RELATED PRODUCTS
ADAPTIVE SPATIAL ABILITY TEST - A3DW - 7 YEAR LICENSE

Model 64046
Assesses the non-verbal ability to perceive and transform spatial elements - spatial perception - for both adolescents aged 13 years and over and adults.
Copyright © 2009 - 2019 lafayette Instrument Company. All Rights Reserved.