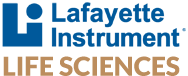 HALPERN CRITICAL THINKING ASSESSMENT - HCTA - 50 ADMINISTRATION LICENSE
Model 64136-50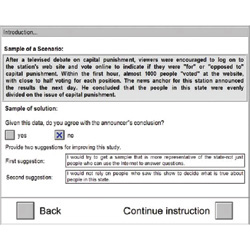 DESCRIPTION
This product is the same as Model 64136 except for this is only a 50 Administration (usage) License. The 50 Administration License is more economical when only needing to administer a few tests.
See Model 64136 Halpern Critical Thinking Assessment for details of test specifics.
REQUIRED ACCESSORIES
SCHUHFRIED VIENNA TEST SYSTEM

Model 64032
The Schuhfried VTS enables computer-assisted application of a large number of highly diverse psycho-diagnostic tests and measuring procedures.
RELATED PRODUCTS
HALPERN CRITICAL THINKING ASSESSMENT - HCTA - 7 YEAR LICENSE

Model 64136
HCTA is the first test that enables a content-representative assessment of recognition and recall aspects of critical thinking. Assessment of critical thinking skills for respondents aged 15 years and older.
Copyright © 2009 - 2019 lafayette Instrument Company. All Rights Reserved.