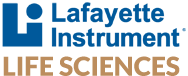 ATTENTION: DIVIDED (DIVID) MODULE
Model 65314 DESCRIPTION
ABILITY AND DIMENSION
The DIVID training program trains divided attention - the ability to perform different tasks simultaneously.
THEORY
The ability to divide one's attention depends on the processing resources available and on the nature of the combined tasks. The more similar the tasks, the greater the interference that arises between them (Wickens, 1984). In everyday life the ability to split one's attention is relevant to many skills - for example, driving a car, which normally requires the simultaneous monitoring of a number of different information streams.
SETTING AND TASK
In this training program the subject takes on the role of a security official at an airport. He has to simultaneously observe both a range of scenes on several control monitors (sliding doors at the entrance, ticket counter, luggage conveyor) and announcements made over the loudspeaker system. His task is to deal with problems that occur by pressing the response key. If the subject fails to react promptly to a problem or a relevant announcement, the picture is frozen on all channels and the channel on which the problem occurred is framed in red or marked acoustically. The events displayed do not continue until the reaction button is pressed.
DIFFICULTY STRUCTURE
DIVID adapts to the client's ability level in two ways. Firstly, the number of scenes increases or decreases. Secondly, at each difficulty level the maximum permitted reaction time adapts to the speed of the subject's reactions. This ensures that from the outset the training program is optimally adapted to the client's ability and is never either too easy or too difficult for him.
NOTE
The DIVID training program can also be used with patients with impairments of the visual field. The instructions and the visual channels are then displayed on only one side of the screen.
REQUIRED ACCESSORIES
COGNIPLUS MAIN SOFTWARE (CPS)

Model 65300
CogniPlus is a training battery which draws on the most up-to-date computer technology available to help you train cognitive functions using a multimedia approach.
OPTIONAL ACCESSORIES
PERCEPTION AND ATTENTION FUNCTIONS: DIVIDED ATTENTION - WAFG - 7 YEAR LICENSE

Model 64121
Test battery for the assessment of divided attention.
Copyright © 2009 - 2019 lafayette Instrument Company. All Rights Reserved.